There are other things you can look for to ascertain if an area is deep or shallow.
First off, you can compare the coloration of known deep water and known shallow water to areas you want to explore. The screenshot of the MRGO provided earlier in the Finding Flats section illustrates this.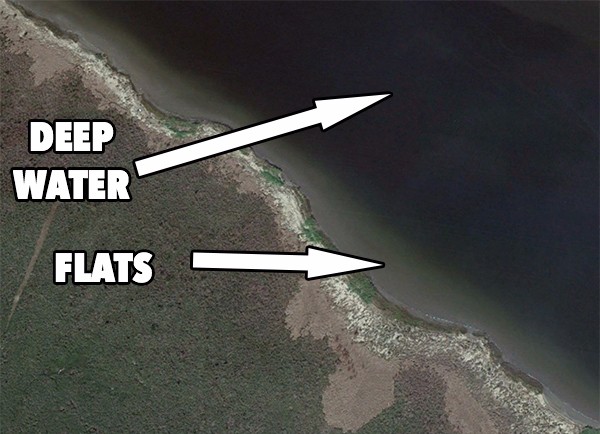 Secondly, you can look at boats running across areas to ascertain if it is safe to do so or not. The screenshot below is of a boat running down Bayou Terre aux Boeuf and I can tell you that bayou is safe to run.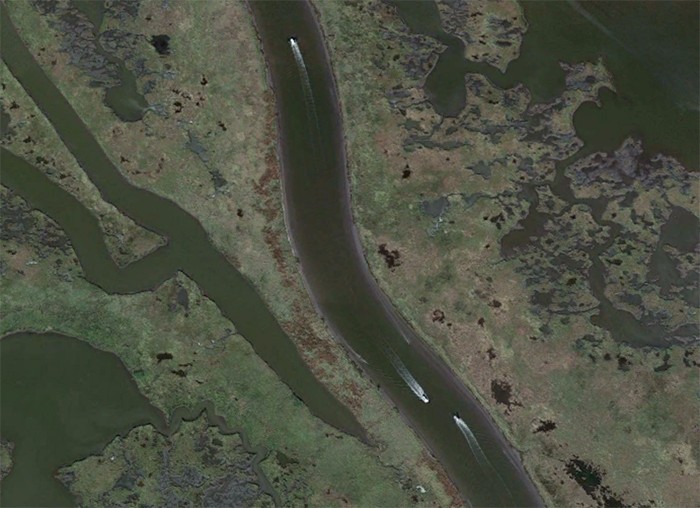 An area that is rife with shallow water is the area of open water west of Venice. If you use Google Earth and its Time Slider you can see not only where the definition of canals once existed but other boats that are running across these open areas through navigable water. Look at this one boat, which is actually a tugboat pushing a barge of equipment.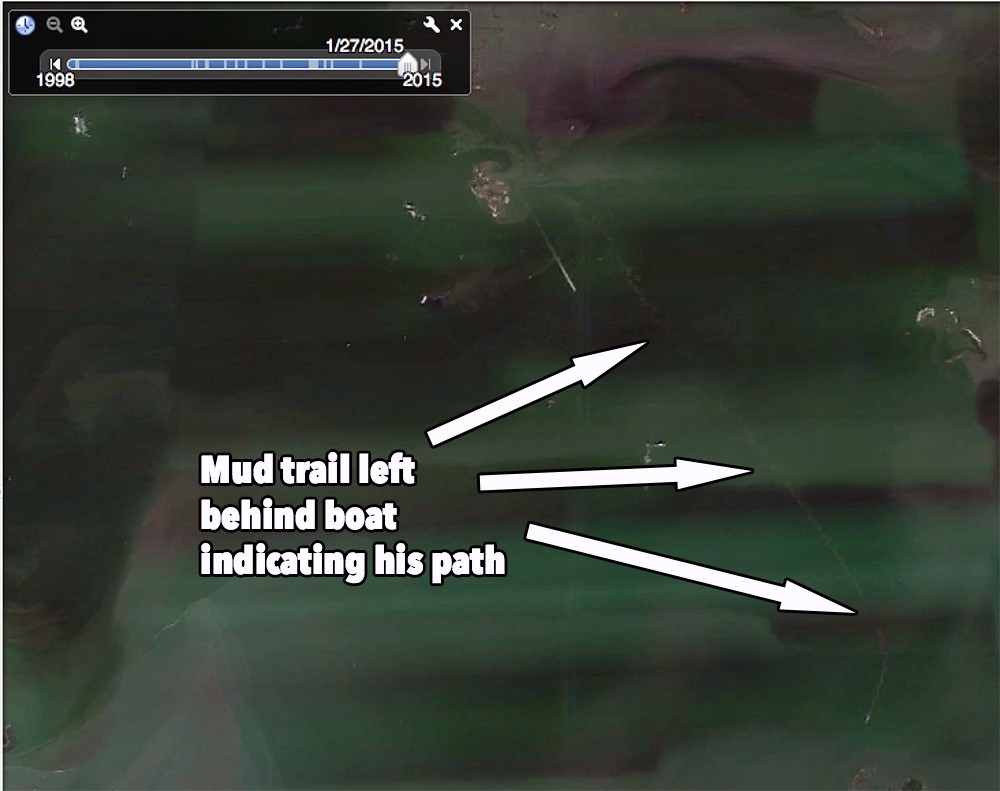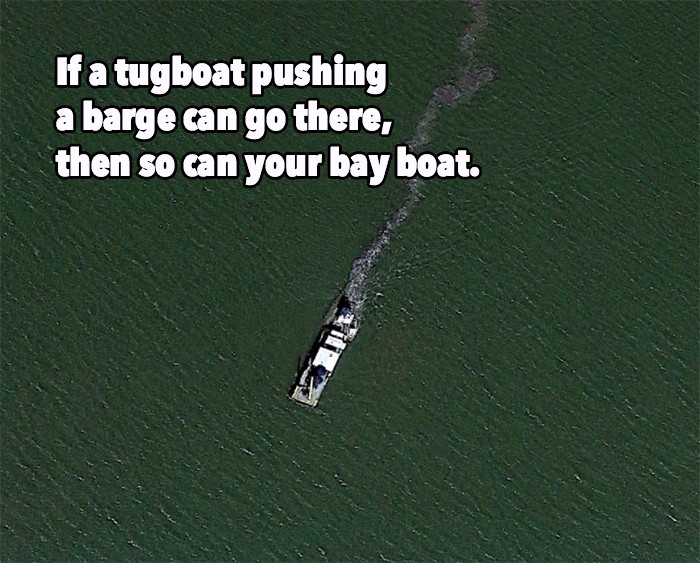 Do you think your boat could float and run where this tug boat is?

Look at the trail he left behind. If he was there then surely your boat, which drafts much less, can go there, too.