Finding the "Right" Kind of Tideline
Like I mentioned earlier, not every tideline is going to produce fish. If you are fishing a part of the marsh the bio-mass is not present in then you are just fishing the wrong part of the marsh, regardless of how good the tideline looks on Google Earth.

But, there is a way to cut down on time lost fishing tidelines that look good, but really aren't that great. This is a trick I learned through trial-and-error as a charter captain and I am saving you a lot of time and energy spent by sharing this with you.

Remember when I referred to tidelines as highways? That is absolutely the case, but they are thoroughfares of varying sizes. Some tidelines are the equivalent of sidewalks, others are side streets and some are giant, bustling interstates. Some side streets get lots of traffic and others do not. Some interstates are lonely and others have bumper-to-bumper traffic.

This tideline is an example of a sidewalk: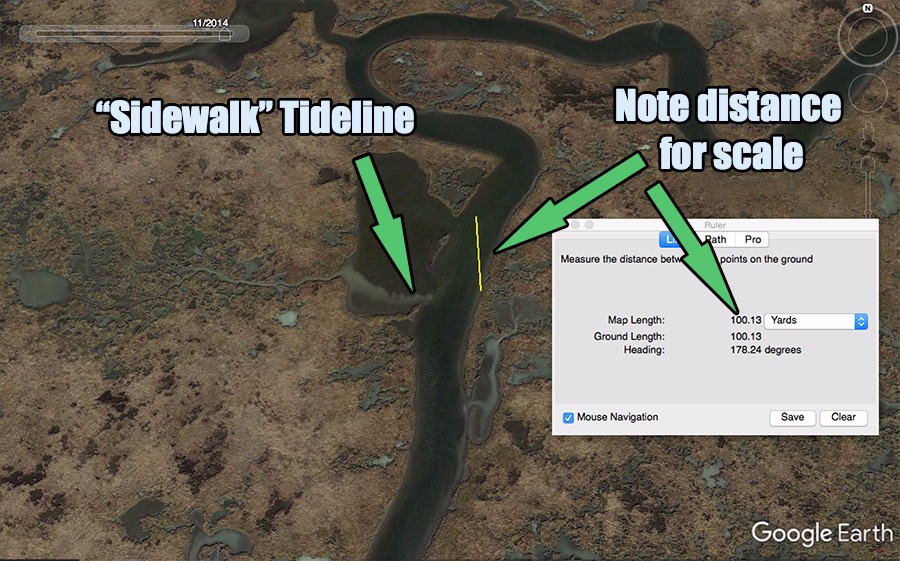 This tideline is an example of a side street: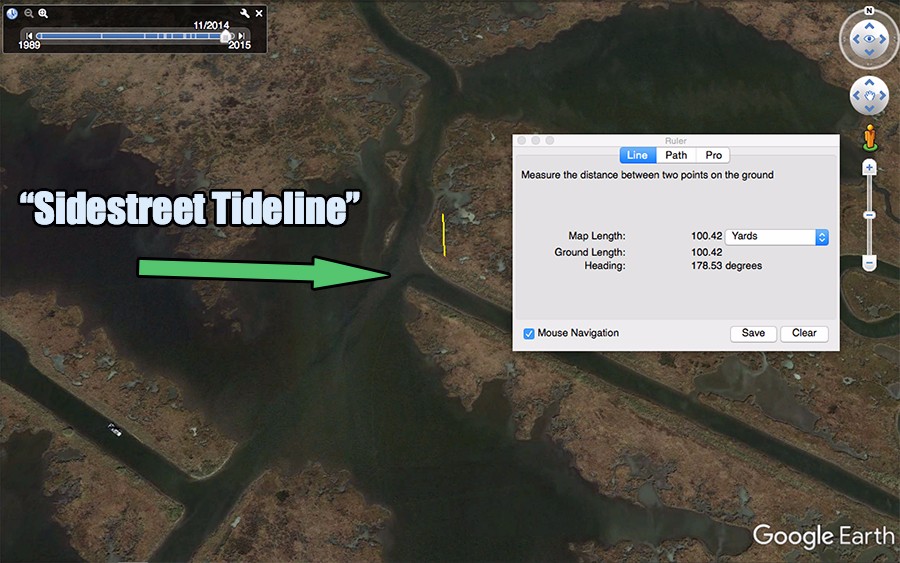 This tideline is an example of a huge highway: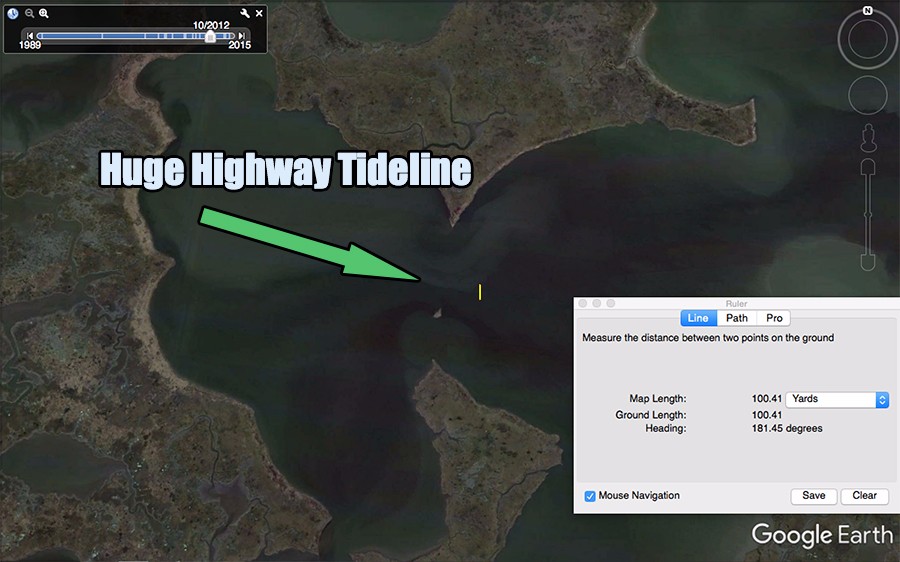 Tidelines are very much the same way as roads and you want to locate the tidelines that have the most traffic. Time spent fishing empty streets will lead your fishing trip down the path of failure.

The sidewalk example, even if it is jam-packed, will never carry enough specks or reds to limit out on. It is a feasible strategy to hit up many "sidewalks", but I would concentrate on the larger paths of traffic first. I like to concentrate on "big water".

BIG water = BIG tidelines = BIG groups of fish.
The sidewalk tideline pictured above is an example of a tideline you wouldn't want to spend much time, if any, fishing. It simply does not have enough water coming out of it to carry enough bait to interest a huge school of speckled trout. However, there are always exceptions.
The "Huge Highway" tideline is an excellent example of the kind of tideline you want to spend time fishing. In big tidelines like that, you can anchor down in the middle of them and catch fish on either side of the boat.

Ultimately, know which tidelines are good and which ones are not will come with experience, having fished them not once or twice, but several times. Not all big tidelines produce fish and many small ones I have caught limits of fish from. You cannot beat experience.